Fri, 04/12/2013 - 20:09
A lesson in making sushi from an American in Paris
Rice & Fish isn't your average Japanese restaurant in Paris. Reasonably priced and deliciously creative, it serves such imaginative maki as the "chenille" (an unagi roll topped with thin slices of avocado, resembling a large, green "caterpillar," hence its French name,) and is run by American chef Andy Gal.
Trained at a Japanese culinary school in California, Andy moved to France 10 years ago for a change of scenery. He later came up with the notion of starting his own restaurant, an idea he just couldn't shake.
And so Rice & Fish was created. Better yet, the restaurant has recently expanded to reclaim its original storefront (temporarily occupied by Mexican restaurant Rice & Beans), where it now serves a menu that revolves around grilled foods.
While Rice & Fish has earned a reputation for its inventive cuisine, Andy took the time to share how to make a basic, yet tasty avocado salmon roll.
TOOLS
A very sharp knife
Bowl of water
Sushi mat
INGREDIENTS
Salmon (which you can get in a specialty market, such as K-mart on rue Sainte-Anne in Paris' 1st arrondissement)
Avocado
Nori (sheets of seaweed – the darker the better)
Sushi rice
Sesame seeds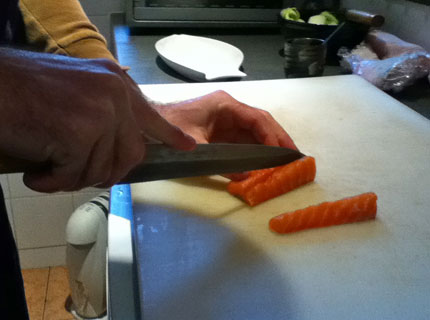 Using a very sharp knife, cut salmon into narrow strips. Then cut avocado into thin slices.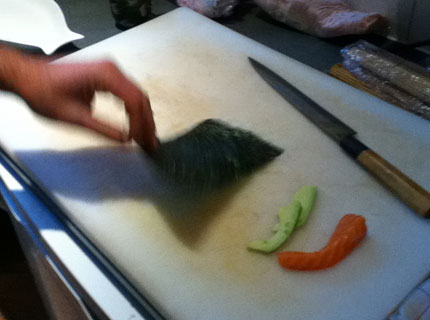 Take a sheet of nori and place it shiny side down (according to Andy it's prettier that way).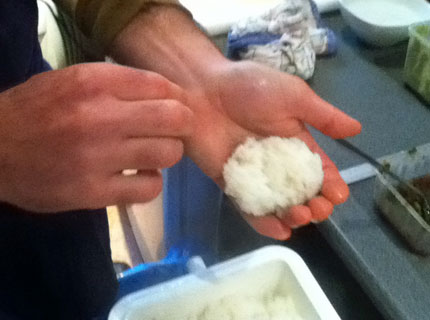 Scoop up a handful of cooked sushi rice and form it into a ball in the palm of your hand.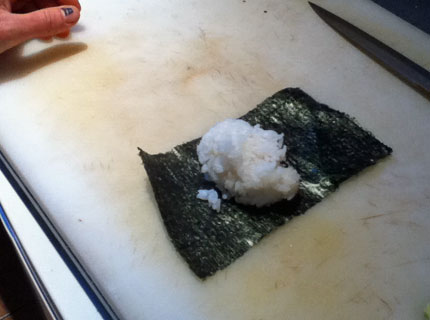 Place the ball in the middle of the sheet of nori.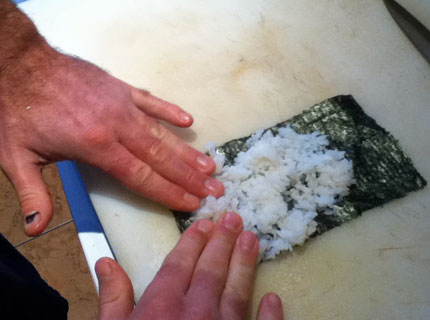 Using your fingertips, spread the sushi rice into an even layer over three-quarters of the nori.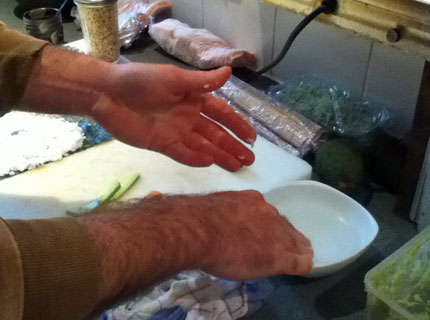 Then rinse your hands by dipping them in the bowl of water.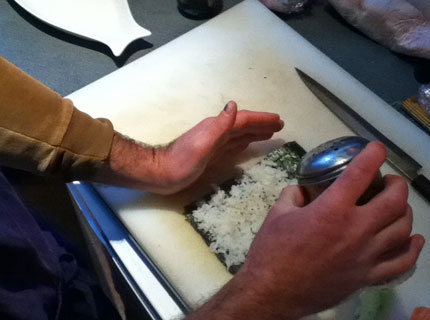 Sprinkle sesame seeds on the rice.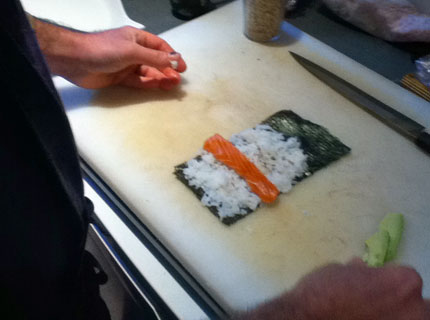 Take the strips of salmon and place them in a row on the bed of sushi rice. Do the same with the avocado.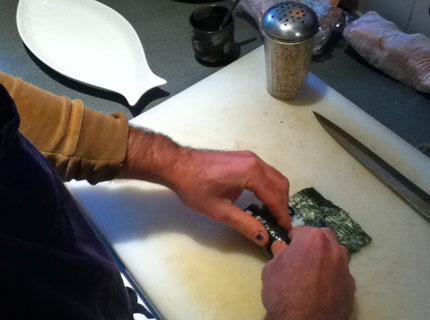 Using your hands, gently roll the nori, rice, salmon and avocado.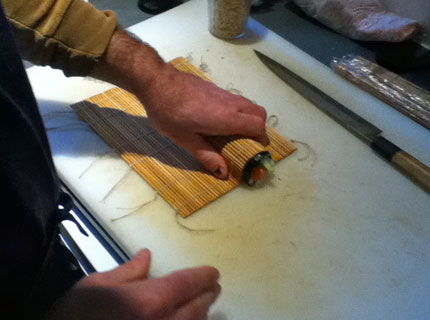 Take the sushi mat, drape it over the roll and then use your hands to help form it.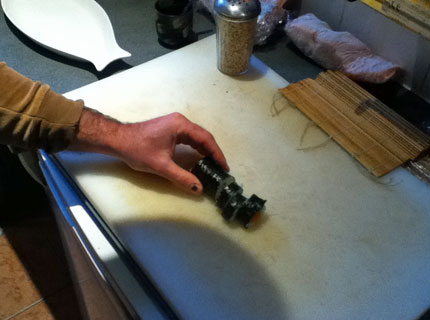 Cut the roll into individual pieces using the knife. You can douse it in the water to keep it from sticking.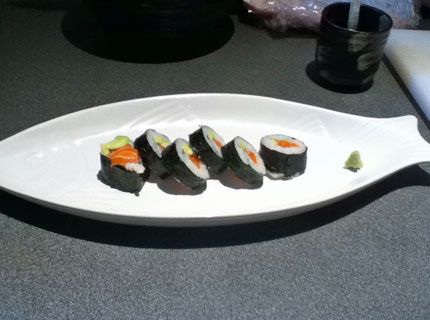 And voilà, a perfect plate of homemade maki!
Rice & Fish
16 and 22 rue Greneta
Paris – 75002
Métro: Réamur – Sébastopol (lines 3 and 4)
Tel: 01 73 70 46 09
Comments or opinions expressed on this blog are those of the individual contributors only, and do not necessarily represent the views of FRANCE 24. The content on this blog is provided on an "as-is" basis. FRANCE 24 is not liable for any damages whatsoever arising out of the content or use of this blog.