Fri, 05/17/2013 - 22:22
Oldies but goodies: Great Paris vintage
If there's one thing that Paris does well, it's fashion – a fact that only makes vintage shopping in the city all the more exciting. While the Marais boasts a bevy of low-end vintage stores (you know, the kind that require sifting through over-laden racks or digging through buckets that smell of mothballs), here are three boutiques that offer a more inspiring take on vintage fashion…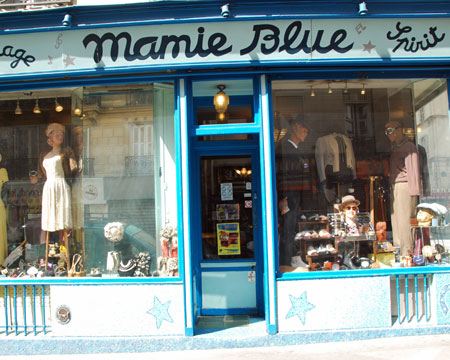 Mamie Blue

69 rue de Rochechouart
Paris – 75009
Tel: +33 (0)1 42 81 10 42
Mamie Blue and its sister store Mamie (almost next door at 73 rue de Rochechouart), offer an array of clothing from across Europe and the US dating from 1900 until 1980. Both stores cater to stylists, costume designers, collectors and of course fashion lovers. Mamie Blue also designs its own clothing inspired from vintage styles, and offers custom tailoring if you're looking for something that hangs just right.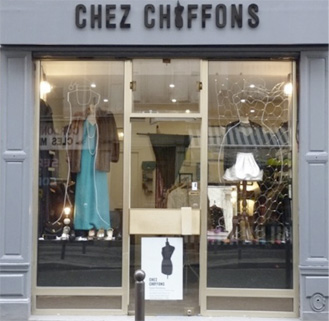 Photo courtesy of the Chez Chiffons website.
47 rue de Lancry
Paris – 75010
Tel: +33 (0)6 64 26 11 98
Just a couple of years old, Chez Chiffons prides itself on offering quality vintage clothing at the "forefront of fashion". With new arrivals each week, it's the kind of store where you can just as easily find a unique dress by an unknown designer as a vintage creation by such big names as Céline or Azzaro. Also, no traces of mothballs here – each item of clothing is repaired and cleaned before it's put on display.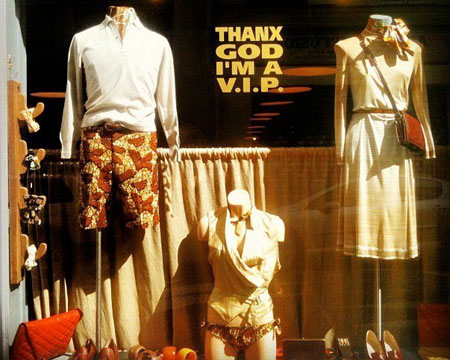 Photo courtesy of the Thanx God I'm a V.I.P. website.
12 rue de Lancry
Paris – 75010
Tel: +33 (0)1 42 03 02 09
The name of the boutique leaves something to be desired, but its clothing does not. Started in 1994 by Sylvie Chateigner, Thanx God I'm a V.I.P. carries everything from the perfect Yves Saint Laurent skirt to well-tailored staple wardrobe items. The boutique is divided into two levels, with more affordable, quality vintage downstairs, and a selection of high-end designers on the ground floor.
Main photo courtesy of the Thanx God I'm a V.I.P. website.
Comments or opinions expressed on this blog are those of the individual contributors only, and do not necessarily represent the views of FRANCE 24. The content on this blog is provided on an "as-is" basis. FRANCE 24 is not liable for any damages whatsoever arising out of the content or use of this blog.