Sat, 06/29/2013 - 17:22
Row, row, row your boat
There are no ifs, ands or buts about it – spring, and now summer in Paris have been dreadful. The few times the sun has appeared to remind us of its presence, Parisians have greeted it with some measure of distrust and confusion. So, just in case you've forgotten what to do in the rare event of a sunny day, here's a suggestion: boating in the Bois de Vincennes.
Located on the eastern fringes of Paris, the Bois de Vincennes is a sprawling park with wild fields, green forests, hiking trails and loads of activities for children and adults alike. Just off of the métro line 8, it's also easy to get to.
The Lac Daumesnil, which is closest to the métro, is a massive lake bordered by pussy willows, poplars, and tall grass. A small stand on the edge of the water rents row-boats for about 11 euros per hour. It's the perfect escape for those craving a bit of outdoorsy fun in the sun without actually leaving the city. It's just like the song goes: "Merrily, merrily, merrily, merrily, life is but a dream".
Tip: It's great to take a picnic with you, either to eat in the boat while drifting along, or to enjoy on the Ile de Bercy, a small island at the centre of the lake. If you forget to pack something to snack on, don't worry – there's a charming, albeit pricey, restaurant with a terrace on the island. Also, be sure to wear lots of sunscreen.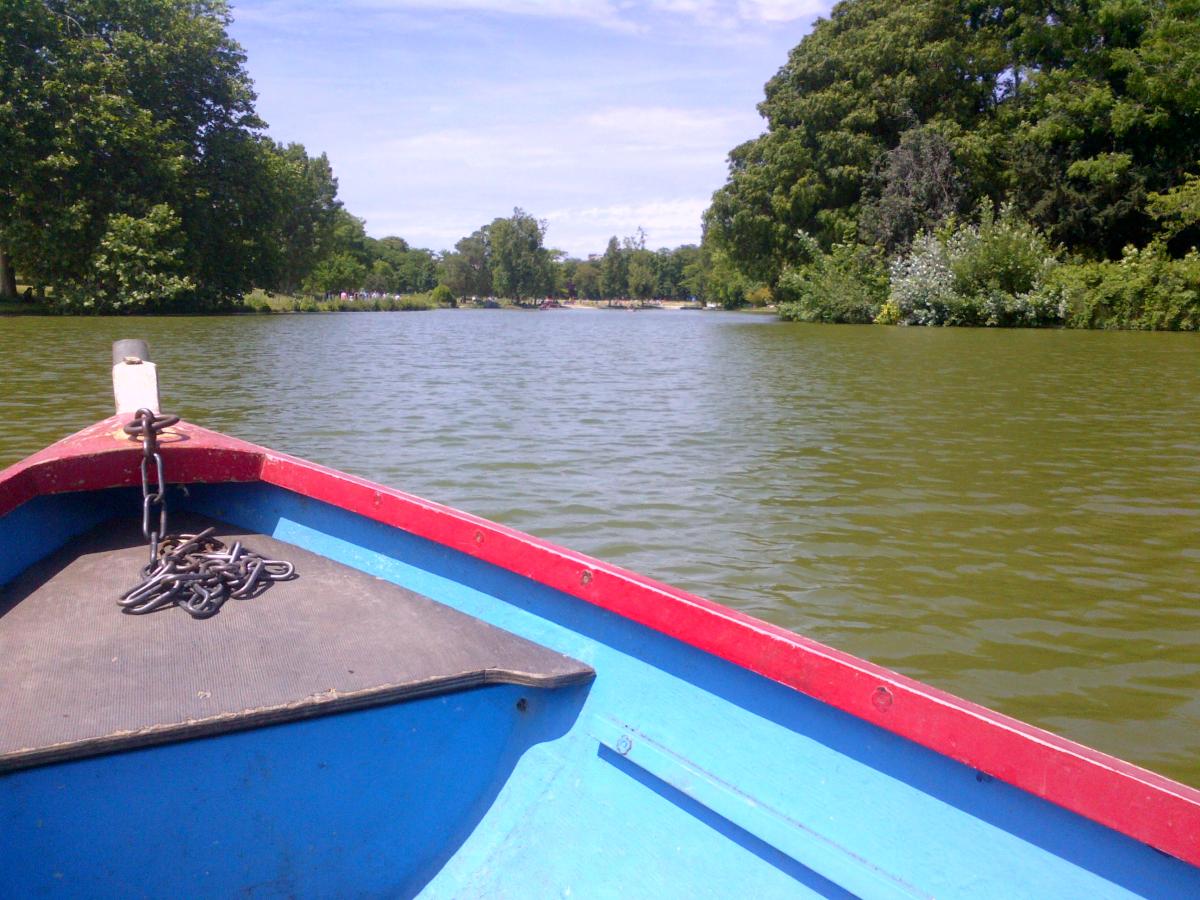 Boat rental open 7 days/week from 9:30am until 8pm (last rental at 7pm).
1-2 people - 10,80€ per hour
3-4 people - 11,80€ per hour
Tel: 01 43 28 19 20
Comments or opinions expressed on this blog are those of the individual contributors only, and do not necessarily represent the views of FRANCE 24. The content on this blog is provided on an "as-is" basis. FRANCE 24 is not liable for any damages whatsoever arising out of the content or use of this blog.