Wed, 05/22/2013 - 17:38
A Happy Hour for French foodies
Happy Hour, in most English-speaking countries, is generally defined as the period between 5 and 7pm when a bar offers a selection of drinks at discounted prices. Yet for the next two days, the organisers of Les Heures Heureuses de Paris, will throw their own French twist on the concept, transforming the traditional Happy Hour into the equivalent of a culinary crawl.
From May 22-24, bistros, restaurants and gourmet shops across Paris will invite the public to sample their cuisine for just 2 euros per tasting. On the menu? Everything and anything imaginable: chicken satay with peanut sauce, rocket and mint pizza, foie gras burgers, chewing-gum panacotta… There are a total of 180 venues to visit, which means 180 different dishes to dig into.
Taking part is simple. All you need to do is pick up a free Les Heures Heureuses de Paris "passport" at either the Hôtel de Ville, a neighbourhood mairie (city hall), or one of the participating establishments. There are maps of each arrondissement hosting tastings, so you can plan your route in advance. Just be sure to show your passport at each venue, otherwise chances are you won't be served.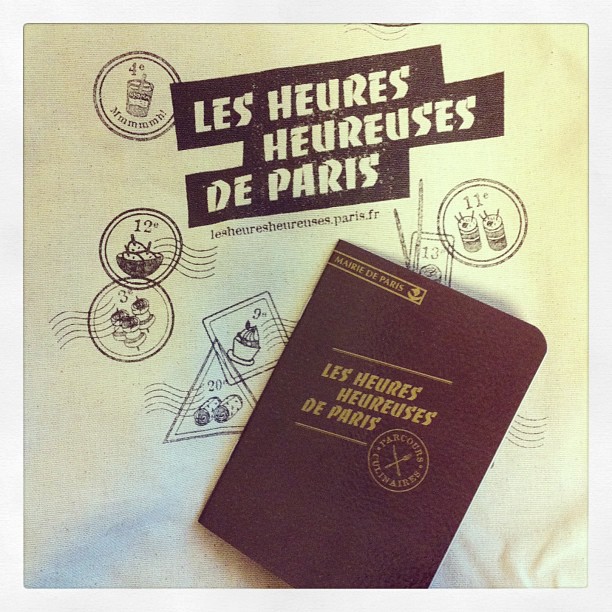 Photo courtesy of Les Heures Heureuses de Paris Facebook page.
Les Heures Heureses de Paris runs from 5:30pm until 9:30pm each night.
Comments or opinions expressed on this blog are those of the individual contributors only, and do not necessarily represent the views of FRANCE 24. The content on this blog is provided on an "as-is" basis. FRANCE 24 is not liable for any damages whatsoever arising out of the content or use of this blog.