Tue, 05/22/2012 - 16:31
Relaxing and affordable, a hammam worth visiting
Paris' drab winter and more or less miserable spring has left many feeling worn down and generally grouchy. With a seemingly endless parade of grey days ahead, what better way to shed a bad-weather-mood than a trip to the hammam?
Yet choosing a hammam in Paris can be a risky business. There are pricey hammams, unhygienic hammams, and cruising points disguised as hammams.
The Bains de Saadia is none of the above. Tucked away in the village-like charm of Paris' Jourdain neighbourhood, it is a veritable sanctuary from all the hustle and bustle of the city. Reserved exclusively for women, the hammam's staff welcome new guests by warmly explaining how things work before ushering them into a tidy changing room on the ground floor, where personal items are stored in small lockers. Each person is provided with a pareo, sandals and black soap to use in the hammam, and fresh white towels for after.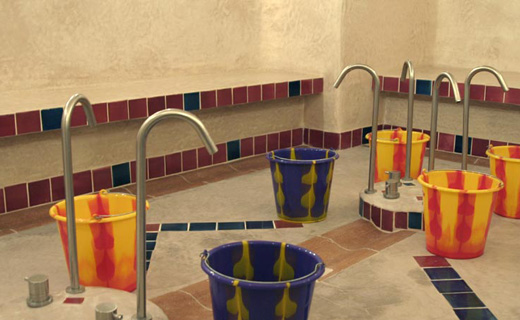 The hammam itself is simply yet artfully designed with walls and benches of warm beige tadelakt, and rounded alcoves decorated with rich coloured tiles to recline in. Intimate though not cramped, the space allows a maximum of seven women at a time. For those in need of a splash of cool water, colourful buckets can be found beneath taps at the centre of the room. While it is not obligatory to have a gommage (an exfoliating scrub), it is well worth the extra 10 euros. Your skin is left feeling soft and rejuvenated, with a gentle glow.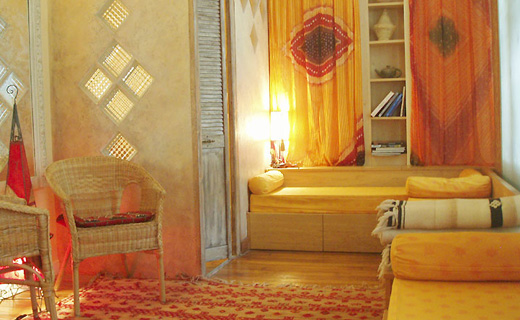 After the hammam, guests are invited upstairs to sip mint tea and lounge in what is known as the rest room, for its soothing ambiance. It also serves as a pleasant waiting room for those who popped a little extra for a 15 or 30 minute massage.
Because of the limited space, it is well worth reserving ahead of time, especially if planning to go on the weekend.
Open Monday - Friday 11am - 8pm
Saturday 10am - 8pm
Sunday 12pm - 7pm (closed the last Sunday of the month)
Photos courtesy of the Bains de Saadia website.
Comments or opinions expressed on this blog are those of the individual contributors only, and do not necessarily represent the views of FRANCE 24. The content on this blog is provided on an "as-is" basis. FRANCE 24 is not liable for any damages whatsoever arising out of the content or use of this blog.