Wed, 06/01/2011 - 18:30
Paris gets muy caliente
In a city that shies away from spice, and reveres a meal that consists of elaborate sauces, meat and potatoes, Mexican cuisine has never been very accessible nor very good in Paris. Yet this unfortunate situation seems to be changing as a handful of new taquerias crop up, adding to the city's shortlist of not just edible, but inspiring Mexican restaurants.
Candelaria, which opened just a couple of months ago in the Marais, has already secured its place as Paris' most authentic and delicious Mexican restaurant, with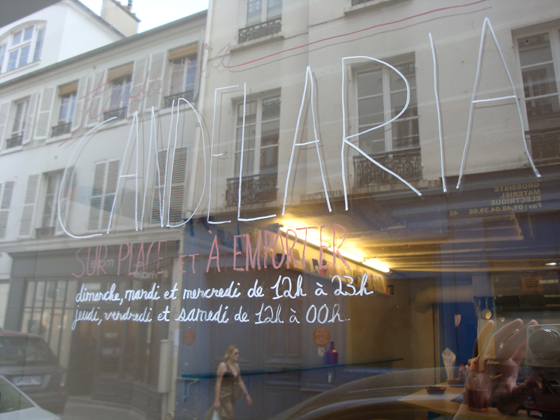 its hand crafted tortillas and fresh fillings tasty enough to elicit an exclamation of sheer surprise and pleasure. Situated on rue Saintonge, Candelaria appears to occupy a tiny storefront, with just enough
space for a communal table and taco bar. But wait, there's more! The back room is a full-on cocktail lounge, which has garnered just as much attention as the restaurant itself.
El Nopal is another excellent option if one is craving a little dose of Mexican. Less than a year old, owners Alejandro and Claudia Escobar first envisioned opening their taqueria in the States, before settling for a tiny yet festive storefront on rue Eugène Varlin, just a stone's throw from the Canal Saint-Martin. In addition to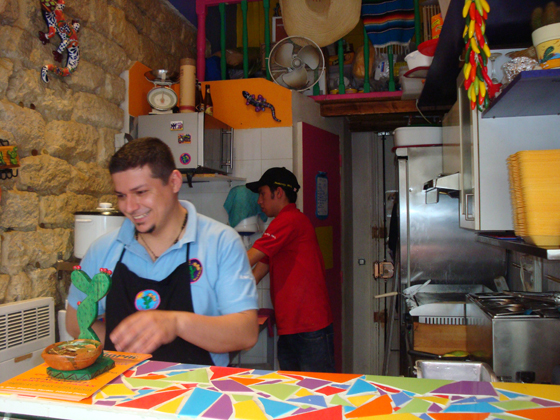 hand-made corn tortillas, El Nopal also offers burritos at a reasonable price and refreshing agua fresca for a hot day. Using produce mostly found in Parisian markets, the Escobars have artfully taken ingredients not generally used in Mexican cuisine to try to recreate traditional tastes - although the spicy salsa, which is made from peppers typically found in the Caribbean, has a distinctly West Indies flavour.
Anahuacalli has forever been a reference for the American ex-patriate community, in particular th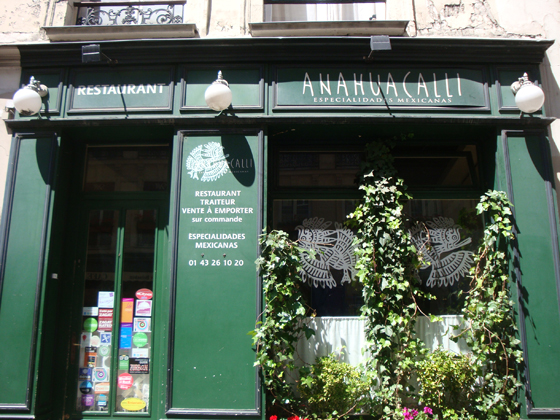 ose from the West Coast of the United States, for whom Mexican food acts as a substitute for any real form of traditional regional cuisine. What the crepe is to France, the taco is to many in California. And while Anahuacalli remains a steadfast and reliable option to get a fix of mole or guacamole, it's ceding ground to new rivals, whose prices aren't as steep and atmosphere not quite as stiff.
Comments or opinions expressed on this blog are those of the individual contributors only, and do not necessarily represent the views of FRANCE 24. The content on this blog is provided on an "as-is" basis. FRANCE 24 is not liable for any damages whatsoever arising out of the content or use of this blog.