Tue, 04/19/2011 - 16:41
French kiss, French bread...French beer?
When Parisians hear the words "France" and "bubbles", champagne is usually the first thing that springs to mind. Second might be a bubble bath, but the combination rarely evokes the thought of beer - especially not French beer.
At first the two words don't seem to go together, at least not as well as other pairings like "French" and "wine", or "kiss".
This could be the fault of France's nearly ubiquitous home brew Kronenburg's 1664, which is shipped out en masse to the city's cafes and bars.
While "seize", as it's called (pronounced "says"), has no distinct taste or characteristic, it is a consistent and cheap beer whose main fault lies in that it is entirely unspectacular. A baffling fact, when one considers France shares borders with such great beer producing nations as Germany and Belgium.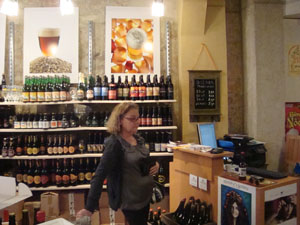 Yet - unknown to most Parisians - France is home to a rich and varied landscape of beers. Many of the country's "brasseries" have been passed down through family lines over the generations, but more and more young "brasseurs" have begun to trickle onto the scene with their own craft beers.
Sure, these brews - which would satisfy any hop-head or lust for amber alike - are not readily available in every bar or cafe, but there are a few low-key spots in Paris where Kronenburg is frowned on as a dirty word.
Cave à Bulles, nestled on rue de Quincampoix and just a hop, skip and a jump from the Centre Pompidou, is by far the place to go if looking to discover or stock up on what France has offer in terms of beer. Signless and discreet, this beer boutique specialises not only in French brews, but also boasts a vast selection of other craft beers from around the world. Owner Simon Thillou, an affable guy who can spin off in at least three languages (French, English and Italian), also encourages international clientele to share beer from their native lands, happily offering to trade the next time they swing by the store.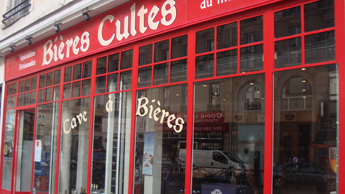 Another place to stock up on French brews is Bieres Cultes, a small Paris-based chain, which reserves part of its shelf-space for a sizable collection of domestics. The staff is knowledgeable, warm and passionate about their trade.
If on the Left Bank, Bootlegger also proffers a handful of French beers, alongside a sturdy selection of other European brews.
But where to sit down over a nice cold one? Although the demand is growing, there's no place in Paris that specialises exclusively in French beer. However, Le Jemmapes on the Canal St. Martin in the 10th arrondissement offers a small collection of international beers on tap, and better yet, to-go cups that can be carried to the banks of the canal for an impromptu picnic.
Brewberry, in the 5th arrondissement, has been hailed by some as one of the most enjoyable spots to have an after-work pint, while almost any beer-geek will list the 1st arrondissement's Sous-Bock Tavern as a worthwhile stop-over.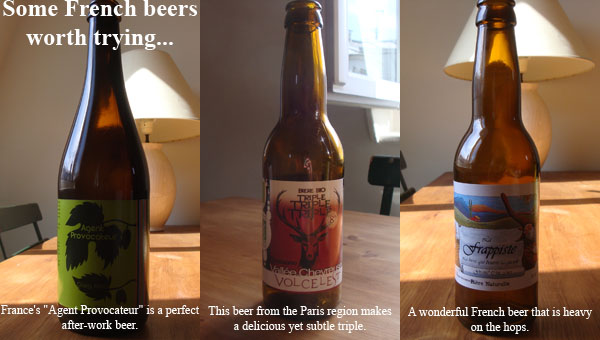 Comments or opinions expressed on this blog are those of the individual contributors only, and do not necessarily represent the views of FRANCE 24. The content on this blog is provided on an "as-is" basis. FRANCE 24 is not liable for any damages whatsoever arising out of the content or use of this blog.