Fri, 04/19/2013 - 14:02
For the homesick American in Paris: Brunch at Allen's Market
Everybody misses something when they're far from home, and sometimes that thing is food. Take the French, for example. Almost the moment they step foot onto foreign soil, their heart aches for some seemingly unattainable item. "I miss good cheese," they say. "There's no place to get decent bread," they complain. For Americans in Paris, that thing can sometimes be a good Sunday afternoon brunch.
Eggs Benedict, homefries, a good cup of coffee and/or a mimosa.... Such brunch foods have generally been consigned to the mediocrity of restaurants like Breakfast in America and other less-than thrilling reproductions of US eateries. But Allen's Market, in the 10th arrondissement, offers a tasty, affordable alternative.
Located next to the Marché Saint-Martin, on rue du Château d'Eau, Allen's Market is the perfect place to go if you're pining for a real brunch. The menu features everything from eggs and bacon to hamburgers, and brunch items come with a free glass of freshly-squeezed juice. And that's not mentioning the bar, which makes a decent Bloody Mary and serves a variety of beers on tap, including a couple of craft ales.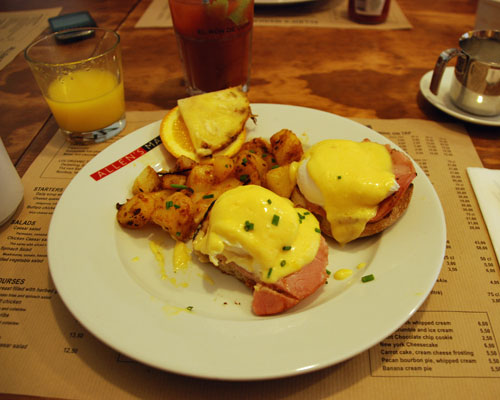 Yes, the Eggs Benedict are so good, you can't wait to take a bite...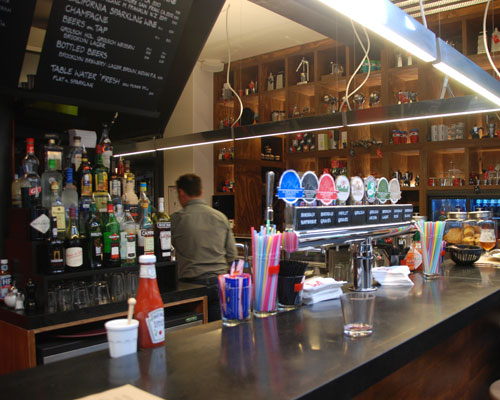 Allen's Market serves a number of beers on tap, including a selection from Brooklyn Brewery.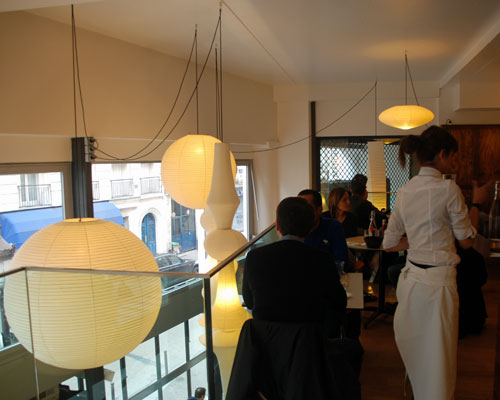 The restaurant also has seating upstairs, with individual and family-style tables.
Allen's Market
33 rue du Château d'eau
Paris – 75010
Tel: 01 40 40 20 13
Comments or opinions expressed on this blog are those of the individual contributors only, and do not necessarily represent the views of FRANCE 24. The content on this blog is provided on an "as-is" basis. FRANCE 24 is not liable for any damages whatsoever arising out of the content or use of this blog.